Meet our Orthopaedic practitioners
No results found.
Hand and wrist Orthopaedics consultation from £300
Hip and knee Orthopaedics consultation from £250
We all know someone who has been stopped in his or her tracks by bone, muscle or joint pain.
Musculoskeletal conditions and pain affect people at any time and any age, keeping people of all ages from working or enjoying life. The good news is that everyone—from the child with scoliosis to the person with traumatic injuries requiring limb-saving surgery—can benefit from the expertise of an orthopaedic surgeon. There are treatment options that help people lead happier and more productive lives.
What is Orthopaedics
Orthopaedics is a large area within medicine which concentrates on concerns with injuries and conditions that affect the musculoskeletal system (the bones, ligaments, tendons, joints nerves and muscles) which is why they need 'super-specialists' who concentrate on just one area within a specialty.
Healthy joints and bones are extremely important to us as active individuals, allowing us to do the basic movements such as walking, running and jumping. We offer this service of healthcare because we understand that having healthy joints is vital to maintaining an active and fulfilling lifestyle.
Orthopaedic experts in Chelsea
Our experienced specialists are trained in all areas of Orthopaedics and are able to pinpoint the problem, and come to an informed and professional decision on the right course of action to take.
Orthopaedic surgeons explore nonsurgical options first, such as pain medication or rehabilitation. They also have the expertise to perform surgery to repair an injury or correct a condition, if necessary. Musculoskeletal pain is the number one reason why people visit their doctors each year.
Many people know that orthopaedic surgeons treat broken bones, and replace painful joints, but did you know that orthopaedic surgeons also treat patients for these problems?
Sports injuries

Back pain, ruptured disks and spinal stenosis

Bone tumors

Carpal tunnel, hand arthritis and hand injuries

Club foot, bow legs and hip dysplasia

Orthopaedic trauma

Limb lengthening

Achilles tendon injuries, bunions and foot and ankle injuries

Osteoporosis

Arthritis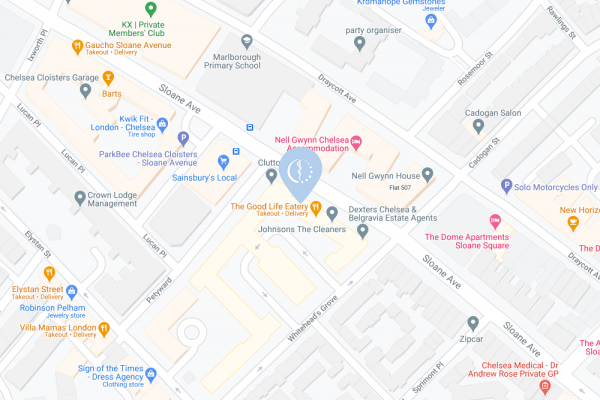 contact@cpmedicalclinic.com